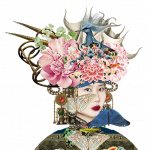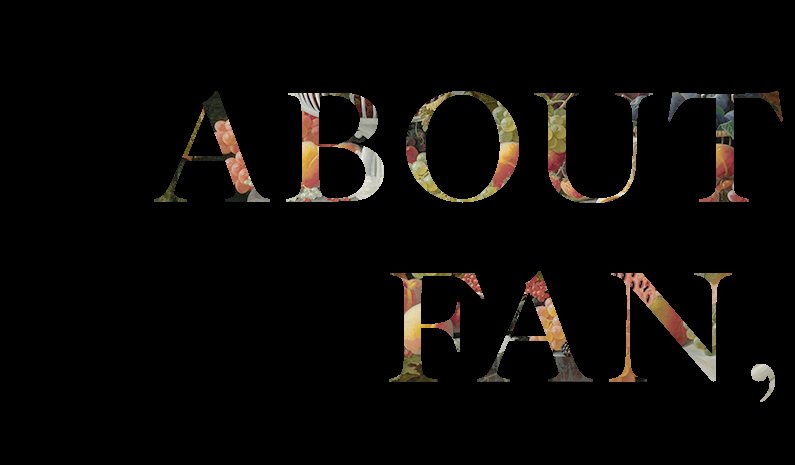 Film Director, Multi-Talented Artist.

Step into the extraordinary world of FAN, where film directing and collage artistry intertwine in a harmonious dance. With a prestigious education from the Beijing Film Academy (B.F.A.) and the London Film School (M.A.), Fan's creative journey has been nothing short of remarkable. Having lent her expertise to over 40 feature films, short films, and documentaries.

Beyond the realms of film, Fan's passion for artistic expression has led her on captivating ventures. From studying Luxury Bag Design at HFFA in Milan to honing her skills in Professional Photography at Efti in Madrid, and embracing the art of flamenco dress-making in Seville, she has cultivated a diverse range of creative influences. Additionally, Fan's artistic endeavors extend to the realms of traditional tea artistry and classical ballet, allowing her to embody a true fusion of artistic mastery.

As an artist, Fan's talents have garnered international recognition, earning her accolades and the opportunity to showcase her artworks in exhibitions in London, Athens, and Madrid. Each piece she creates is a mesmerizing tapestry of colors and intricate details, capturing the essence of luxury and charm. Prepare to be transported into a world where dreams come alive, as Fan de Fantastica invites you to immerse yourself in her whimsical and captivating creations.

Directora de Cine, Artista de múltiples talentos.

Adéntrate en el extraordinario mundo de FAN, donde la dirección cinematográfica y el arte del collage se entrelazan en un baile armonioso. Con una educación prestigiosa de la Beijing Film Academy (Licenciatura en Diseño de Sonido y Música para Cine) y la London Film School (Máster en Dirección Cinematográfica, 2007-2010), el viaje creativo de Fan ha sido realmente notable. Ha puesto su experiencia al servicio de más de 40 cautivadoras películas, cortometrajes y documentales.

Más allá del cine, la pasión de Fan por la expresión artística la ha llevado a cautivadoras aventuras. Desde estudiar Diseño de Bolsos de Lujo en HFFA en Milán hasta perfeccionar sus habilidades en Fotografía Profesional en Efti en Madrid y sumergirse en el arte de la confección de vestidos de flamenco en Sevilla, ha cultivado una diversidad de influencias creativas. Además, los esfuerzos artísticos de Fan se extienden al arte tradicional del té y al ballet clásico, lo que le permite encarnar una verdadera fusión de maestría artística.

Como artista, los talentos de Fan han sido reconocidos a nivel internacional, obteniendo premios y la oportunidad de mostrar sus obras en exposiciones en Londres, Atenas y Madrid. Cada pieza que crea es un cautivador tapiz de colores y detalles intrincados, capturando la esencia del lujo y el encanto. Prepárate para adentrarte en un mundo donde los sueños cobran vida, mientras Fan de Fantastica te invita a sumergirte en sus creaciones caprichosas y cautivadoras.





"IN THIS FUNKY, COLOURFUL, AND OVER THE TOP WORLD I'VE CREATED WITH IMAGINATION, THERE ARE NUMEROUS DETAILS OF TRADITIONAL FAR EAST PHILOSOPHIES AND CONTEMPORARY WESTERN POINTS OF VIEW, MIXING WITH MUSIC, SCIENCE FICTION, POEMS, INDUSTRIAL ENGINEERING, DANCING, MATHEMATICS, NATURAL SCIENCES, MANGAS, STREET ART, AND MANY OTHER SEEMINGLY UNRELATED CULTURES. ONE WAY OR ANOTHER, SOMEHOW I'VE MIXED ALL MY 'WEIRD' PERSONAL EXPERIENCES INTO MY COLLAGE CREATIONS. "

"FOR ME, ONE PIECE OF COLLAGE IS LIKE A FULL-LENGTH FILM. EACH ELEMENT IS LIKE A SINGLE SHOT (IN THE FILM). I SELECT EACH ELEMENT CAREFULLY AND COMPOSE THEM IN A CERTAIN WAY, TO MAKE THE FINAL PIECE TELLS A COMPLETE, MEANINGFUL YET FUN STORY."