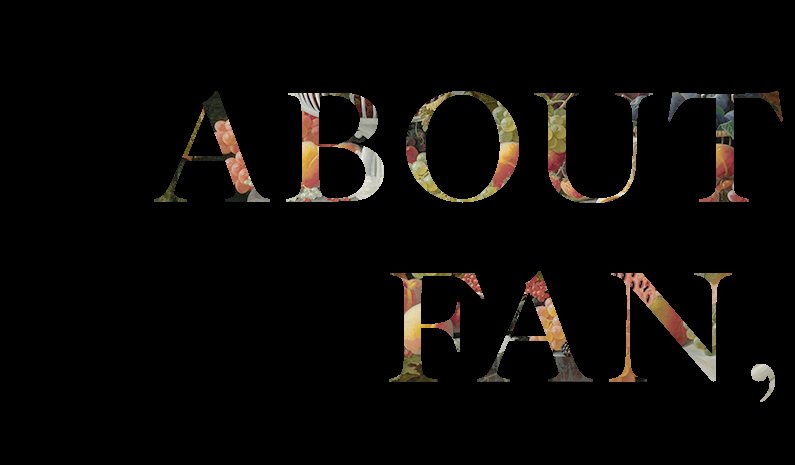 Film Director, Collage Maker, Multi-Talented Artist.

Born into a family of university professors, both of Fan's parents are heavy machinery engineers & musicians. Her grandmother is a well-known philosopher. She began to learn classical music from a very early age and achieved excellent results in piano and Olympic Mathematical competitions.

Fan went to Beijing Film Academy in 2002, majored in Film Sound & Music Design, and graduated with the degree of Bachelor of Fine Arts. Since studying at the film school (and after graduation), she has worked on a number of feature films and documentaries, including an Academy Awards (Oscars) nominated production and a 3D IMAX blockbuster film.

In 2007, She went to London Film School to study the Master of Arts, and graduated as a director in 2010. While studying in London, she was working in theatres including the Royal Opera House and the O2 Arena.

She studied Luxury Bag Design in Milan and flamenco dress making in Seville. Fan is also a traditional tea artist and a ballet dancer.

Currently based in Madrid, Spain, developing new films & art projects.




"In this funky, colourful, and over the top world I've created with imagination, there are numerous details of traditional far east philosophies and contemporary western point of views, mixing with music, Science Fiction, poems, industrial engineering, dancing, mathematics, natural sciences, mangas, street art, and many other seemingly unrelated cultures. One way or another, somehow I've mixed all my 'weird' personal experiences into my collage creations. "


"For me, one piece of collage is like a full-length film. Each element is like a single shot (in the film). I select each element carefully and compose them in a certain way, to make the final piece tells a complete, meaningful yet fun story."
FAN DE FANTASTICA® All Rights Reserved 2020 - 2021 | www.FANDEFANTASTICA.com